About Us
AAMS is a locally-owned wastewater service company serving Hays and Northern Comal counties. We offer over 17 years of knowledge and experience in all types of septic systems, specializing in aerobic septic systems.
We have been providing clients in Wimberley, Dripping Springs, Driftwood, Kyle, Buda and San Marcos with inspections, service, septic maintenance contracts, and education on aerobic septic systems since 1999.
Customer service has always been our top concern and our job is not done until you are completely satisfied!
We are your neighbors and understand that septic issues arise when you least expect it and offer fast emergency services if needed.
Steven White started the company in 1999 when he could not find a reputable service company that provided maintenance contracts at a reasonable cost, nor one that would offer a level of education that would allow a homeowner to understand how these systems work and perform.  Steven worked full time as a firefighter for a major local municipality which allowed him the time to obtain all the certifications needed to manage and install secondary treatment systems.  Over 14 years of "hands on" experience has given Steven the knowledge to diagnose, repair, and prevent problems with these systems.  Education is the single most important aspect of owning an aerobic septic system.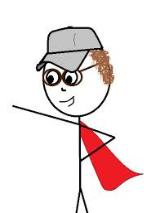 Vanessa Jones

Office Manager
Vanessa Jones is our office manager.  She has over 15 years of accounting experience and makes sure that all paperwork is handled effectively and efficiently.  She is also very involved with the local schools through the PTO's.  We are very proud to support her and the schools.  If you have any questions or concerns regarding your paperwork or septic, contact her at the office and she will gladly guide you through.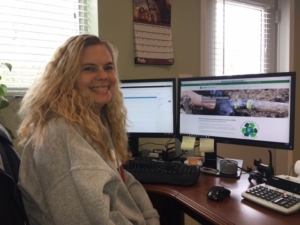 Jeff Richardson

Technician
Jeff Richardson brings over 20 years' experience in construction which includes electric, plumbing, and general carpentry.  He has a background in the wastewater industry working at large municipal wastewater treatment plants.  Jeff is our on-site technician and will perform all the services we do.  He is the go-to guy for all problems from grinder pumps, control panels, and plumbing.  He can fix just about anything.