Welcome to American Aerobic Management Systems (AAMS)
Locally Owned, Trusted and Recommended since 1999.
We are a locally-owned wastewater service company serving Hays county and Northern Comal county.
AAMS Wastewater has built a reputation of servicing our community with fast, dependable service at affordable rates. We service all your septic needs: inspection,  service, repair, installation, including lift stations and grinder pumps.
We also offer discounted maintenance agreements including aerobic septic system maintenance contracts as required in Hays County.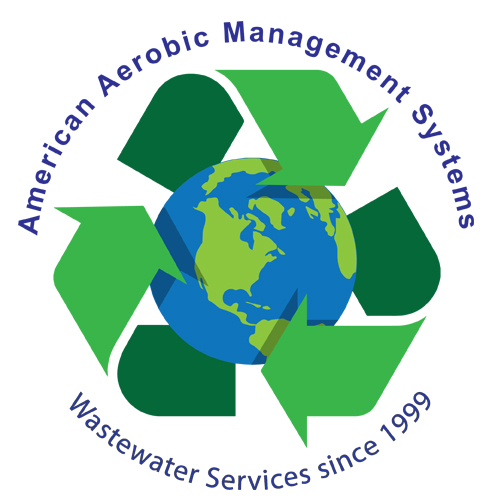 Fast Emergency Services
Septic issues arise when you least expect it and our locally owned company can provide fast emergency services.
We have been in business since 1999 and are actively engaged in our community … check out our community page.
Do not hesitate to call us at 512 847-0757 for our 24/7 emergency services or contact us for a free estimate.
AAMS Wastewater serves Hays and Northern Comal Counties. We provide septic maintenance agreements and repairs services in these areas:
Wimberley
Dripping Springs
Buda
Driftwood
Kyle
San Marcos
Northern Comal Country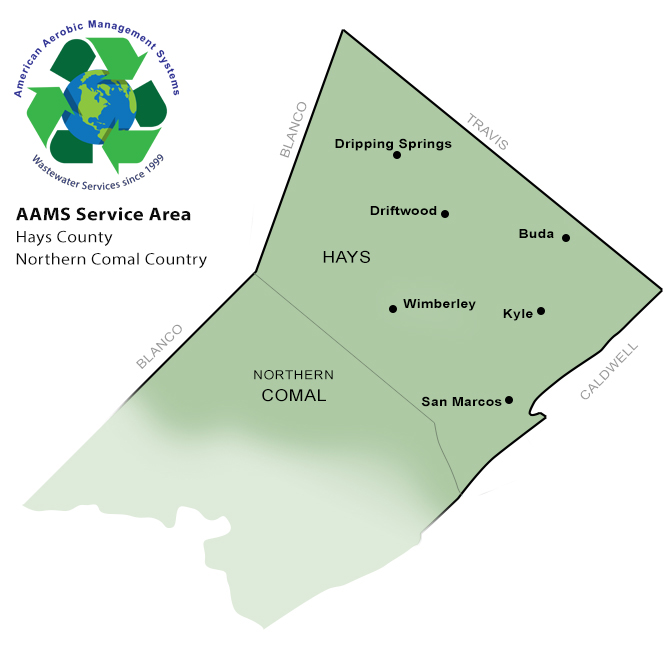 Thank you so much, Steven. I don't believe we have ever had a service provider that was as honest and helpful as you are. On several occasions, you have come out to our property and given me great, cost saving advice. It is a rare pleasure doing business with with a company that puts the customer first and has so much integrity. We are loyal Wimberley Waste Water customers! We plan to go on Yelp! and write about how positive our experience has been, and what a great business you run.

Many thanks, Jedd and Shari
Hi there, we are new customers to you and have had our initial inspection and the 1st contract inspection. I just wanted to comment on how happy we are with the way your guys are pro- active in keeping the system working properly. Geoff, on the initial inspection was happy to explain how the system operates and broke up a thick bio mass which enabled the skimmer to function properly, probably for the first time in years! The skimmer is doing its job now and that chamber is free of any bio mass and I can actually see the skimmer pipe below the surface. I was glad to see also on the first report that the sludge levels were reported and the fine bubble aerator gets flushed with acid to keep it operating better. All the points I mentioned were not addressed with our previous contractor who did nothing pro- actively and waited until things broke down.

Keep up the good work, and I will be happy to recommend your company to my neighbors and friends.

Sincerely, Rob and Cindy
We were waiting for years for someone to fix our system and have it work properly.  Then we found AAMS and Steve White.  We can't thank you enough for everything that you have done for us.  We will recommend you to everyone we know.

Thank you so much,

James
After a contractor accidentally dug up a septic line, I called AAMS that evening, they had one of their guys out first thing the next morning and was finished pretty quick. Fantastic service! I highly recommend!
You guys do a nice job, and we trust you on our property.

Thanks again,
David
Good Company — always there when I call, been out to help me and teach me about this aerobic septic system (which is a new concept to me).  They have been great in every way.

Thank you,

Darryl
Y'all are great folks.  We plan on staying with y'all.
Hey Steve,

Just wanted to let you know what a great help Vanessa was to me: patient, kind, and so so willing to help.  She really went beyond the call of duty.  She's a good 'un.
Vanessa Jones
Tablet chlorinators vs liquid bleach chlorinator - which one is the best for me...
Vanessa Jones
Here is a breakdown of your inspection report and what you need to know about them.
adm1naa3s
If you decide to plant any vegetation on top or around the tank area, it restricts access to perform an adequate inspection and roots WILL get into the tank costing you a considerable amount of money to fix. Please reconsider!